August 26, 2014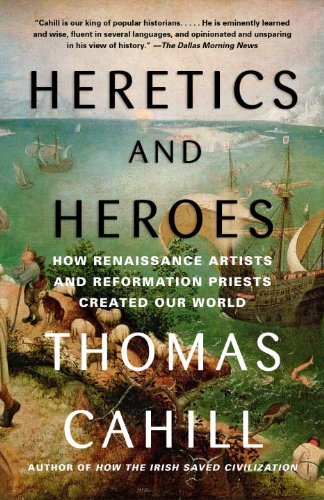 Heretics and Heroes
In Volume VI of his acclaimed" Hinges of History" series, Thomas Cahill guides us through a time so full of innovation that the Western world would not again experience its like until the twentieth century: the new humanism of the Renaissance and the radical religious alterations of the Reformation.
This was an age in which whole continents and peoples were discovered. It was an era of sublime artistic and scientific adventure, but also of newly powerful princes and armies–and of unprecedented courage, as thousands refused to bow their heads to the religious pieties of the past. In these exquisitely written and lavishly illustrated pages, Cahill illuminates, as no one else can, the great gift-givers who shaped our history–those who left us a world more varied and complex, more awesome and delightful, more beautiful and strong than the one they had found.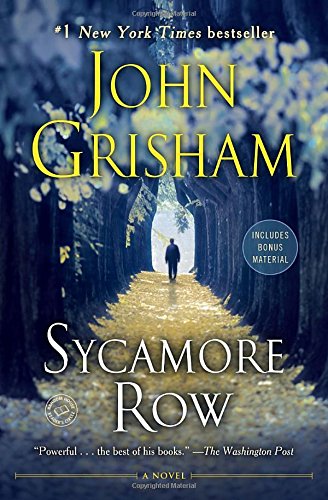 Sycamore Row: A Novel
John Grisham takes you back to where it all began. One of the most popular novels of our time, "A Time to Kill" established John Grisham as the master of the legal thriller. Now we return to Ford County as Jake Brigance finds himself embroiled in a fiercely controversial trial that exposes a tortured history of racial tension.
Seth Hubbard is a wealthy man dying of lung cancer. He trusts no one. Before he hangs himself from a sycamore tree, Hubbard leaves a new, handwritten will. It is an act that drags his adult children, his black maid, and Jake into a conflict as riveting and dramatic as the murder trial that made Brigance one of Ford County's most notorious citizens, just three years earlier. The second will raises many more questions than it answers. Why would Hubbard leave nearly all of his fortune to his maid? Had chemotherapy and painkillers affected his ability to think clearly? And what does it all have to do with a piece of land once known as Sycamore Row?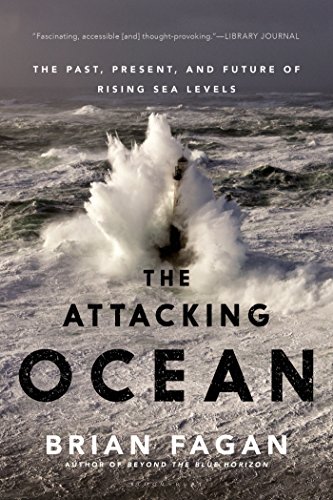 The Attacking Ocean
Local author Brian Fagan's latest book is now out in paperback. Fagan returns to the topics that made "The Great Warming" a "New York Times" bestseller as he explains the role of climate change in history, this time focusing on rising sea levels and how the ocean has given riches, and calamity, to humans on Earth's coastlines.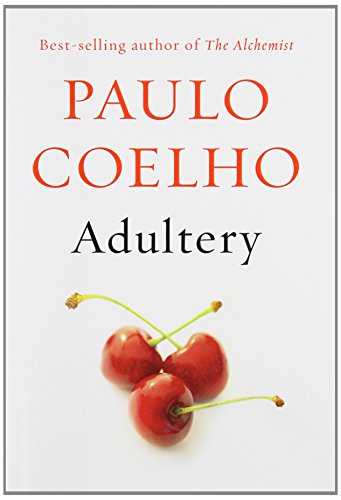 Adultery: A novel

In the latest novel from #1 best-selling author Paulo Coelho, a woman attempts to overcome midlife ennui by rediscovering herself in a passionate relationship with a man who had been a friend in her youth.

A woman in her thirties begins to question the routine and predictability of her days. In everybody's eyes, she has a perfect life: happy marriage, children, and a career. Yet what she feels is an enormous apathy. All that changes when she encounters a successful politician who had, years earlier, been her high school boyfriend. As she rediscovers the passion missing from her life, she will face a life-altering choice.


&nbsp