15 East Anapamu Street, Santa Barbara, CA   93101      805-962-3321
Monday – Saturday 10 AM – 6 PM Sundays 11 AM – 5 PM
California Bookstore Day
Saturday, May 3, 2014
at the Book Den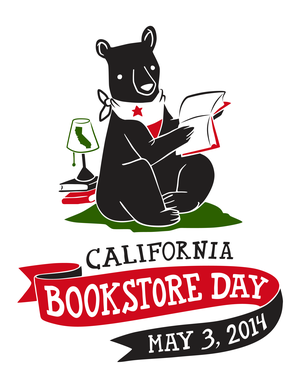 Join us for a celebration of California Bookstores. We'll have events, history, and a selection of books published just for this day, and available only on California Bookstore Day. Watch this space for more details.
Women's Literary Festival Santa Barbara
Saturday, May 3, 2014
8:30 am – 3:30 pm
Fess Parker's DoubleTree Resort
633 E. Cabrillo Blvd.
Santa Barbara, California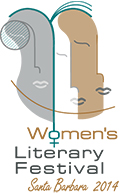 Gregory Zeigler, author of The Straw That Broke
Sunday, May 4th, 2 PMThe Book Den
Novelist Gregory Zeigler will read from and sign copies of his new book, The Straw That Broke (Raven's Eye Press)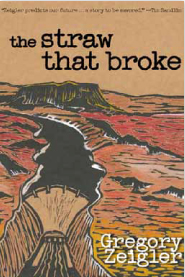 In this environmental thriller, a young scientist and free spirit, Lyn Burke, gets caught up in a battle between ecoterrorists and corrupt public officials over water in the drought-stricken desert Southwest.  Zeigler's novel anticipates a parched and frightening world in which two-thirds of the population is expected to be living under severe water shortages. The Straw That Broke is intended as a modern allegory, shedding light on desperate clashes over precious water, and on our imperiled future.
 Janee Pennington, author of Meeting Eve
Saturday, May 10, 2 PM
The Book Den
Janee Pennington reads and signs her debut novel, Meeting Eve.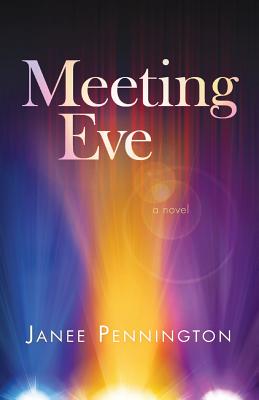 Eve Walker, successful business woman, finds her personal and professional lives in conflict when the biggest deal of her life, and perhaps the biggest love of her life, show up at the same time.
Eve has established herself as one of the top meeting and event planners in the West. And yet, suddenly, she can't seem to quiet her inner voice, which is begging for a different life—a life beyond work. When approached by long-standing client Miles Emerson to organize a monstrous last-minute event in Amsterdam, her inner and outer worlds begin to collide. With massive reservations, Eve accepts the challenge and embarks on a globe-trotting journey that lands her in a variety of situations that she never could have imagined. Can she actually pull off one of the biggest events of her career? And more importantly . . . can she have a life while trying.
Noteworthy
April 22, 2014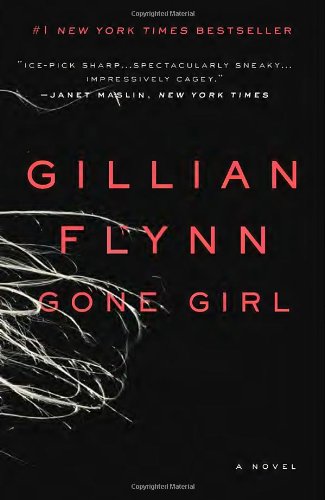 &nbsp
---
&nbsp
April 16, 2014
Huguette's mysterious house in New Canaan, Connecticut, the house that brought her life to public attention, has finally sold after being empty for more than 60 years. The buyer is fashion designer Reed Krakoff (formerly of Coach) and his wife. The price was $14.3 million.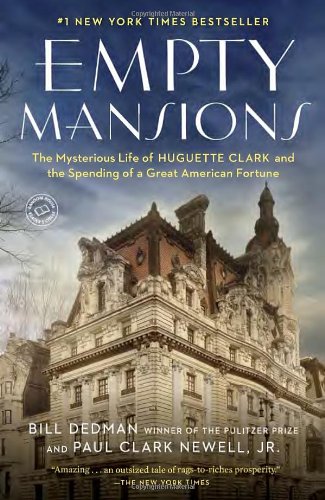 The paperback version of Empty Mansions, Bill Dedman's fascinating biography of Huguette Clark, is now in stock.
&nbsp
---
&nbsp
April 15, 2014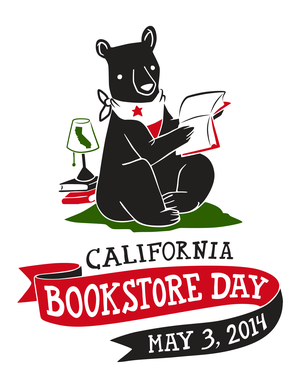 Join us at the Book Den
for California Bookstore Day.
California Bookstore Day is a statewide celebration on May 3, 2014.  It's more than 90 stores in more than 80 zip codes putting their bells on and throwing out the welcome mat.
The headline attraction are the just-for-us books you cannot get on any other day at any other place.  These are books published just for California Bookstore Day. You can't buy them online. You can't order them ahead of time. And when they're gone, they're gone. The only way to buy them is to go into a participating store on May 3rd.
So here are some examples of books we will have at the Book Den:
The Sleeper and the Spindle
by Neil Gaiman
HarperCollins Children's Books $16.00
A limited bound and illustrated copy of a Gaiman short story inspired by Sleeping Beauty, for middle and young readers.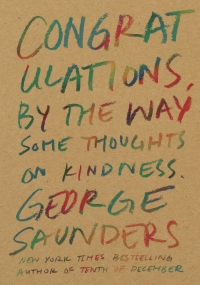 Congratulations, By the Way
by George  SaundersRandom House, $20.00In May 2013, George Saunders gave an eight-minute convocation address at Syracuse University. Congratulations, By the Way is an expanded version of that speech. It brings Saunders's trademark wit, wisdom, and compassion to an even broader audience.This special California Bookstore Day edition is signed, numbered, and doodled in by the author.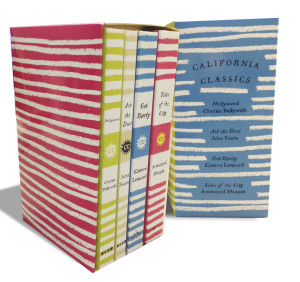 California Classics Box Set
by John Fante, Charles Bukowski, Armistead Maupin, and Elmore Leonard
Harper Collins, $48.00
New covers and art for a 4-novel box set of classic California literature including Ask the Dust by John Fante, Hollywood by Charles Bukowski, Tales of the City by Armistead Maupin, and Get Shorty by Elmore Leonard.
&nbsp
---
&nbsp